Subaru Forester Lease and Finance Offers Utica, NY

Subaru Forester
Exterior Features
Fuel Efficiency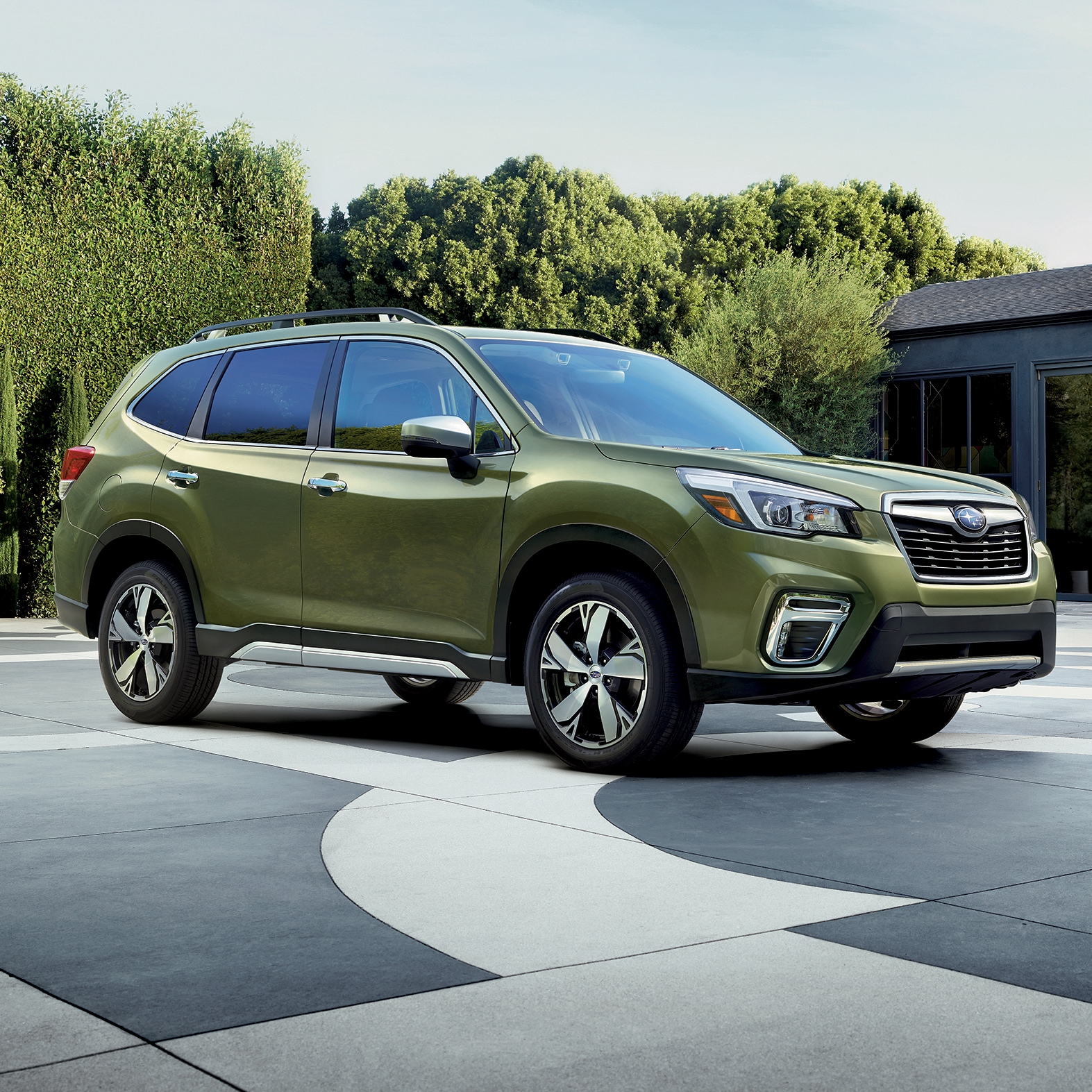 Quality Fuel Efficiency Helps You Save At the Pump
Fuel efficiency is one of the most important factors to consider, especially if you are looking to reduce your gas spending. That is why the Subaru Forester has excellent fuel economy to offer - 33 highway mpg and 26 city mpg. With this efficiency, you can easily get to your destination, going further with what is in your tank.
Stability & Traction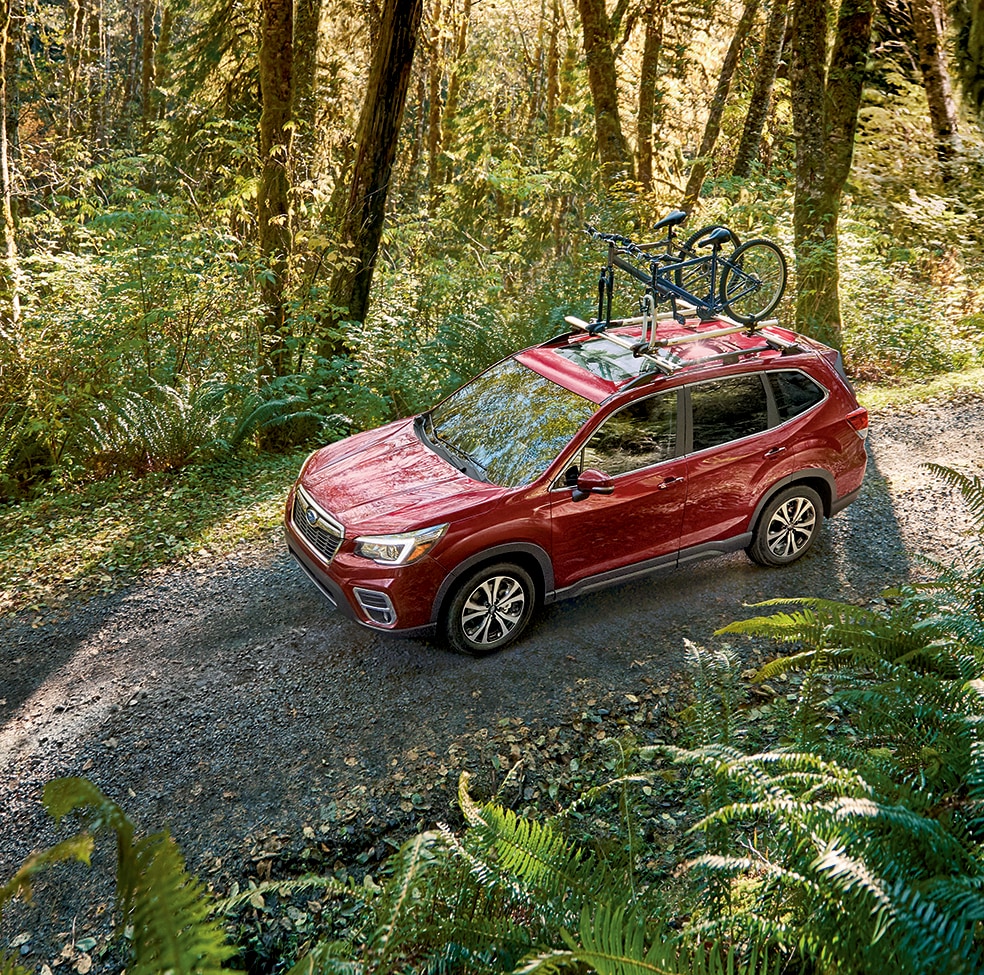 Unparalleled Stability and Traction
Subaru vehicles are designed to provide you with all of the tools you need to be safe behind the wheel. This includes standard Symmetrical All-Wheel Drive, which offers you excellent traction. The Subaru Forester is designed to handle a wide variety of roads, including those that may be off the beaten path. With 8.7 inches of ground clearance you can easily get to your destination, or take a fun detour down a forest path.tability on the road. Rain or shine, snow or sleet, this simple feature can help keep you secure on the road.
Off-Road Capability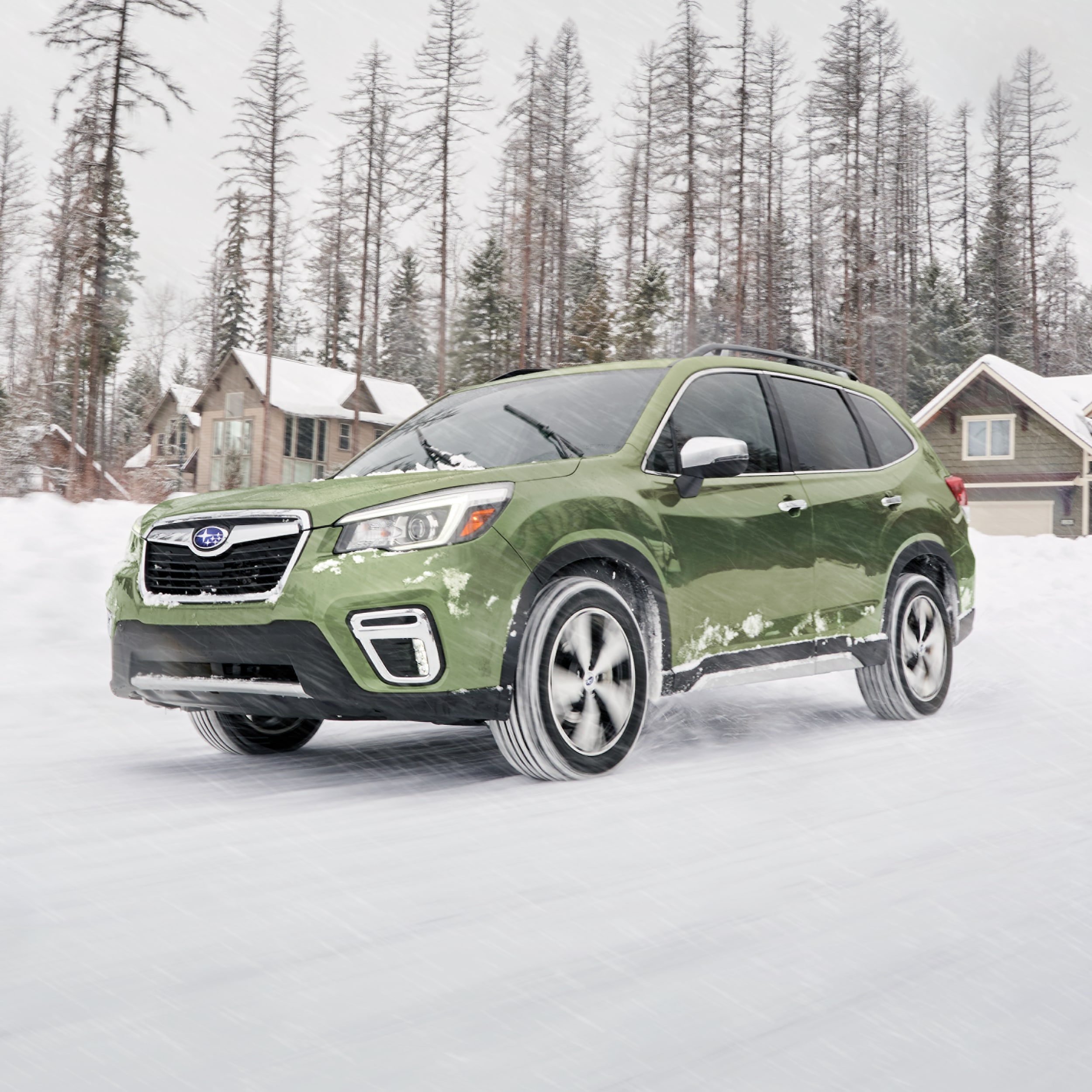 Looking To Go Off-Road? The Subaru Forester Is!
The Subaru Forester is designed to handle a wide variety of roads, including those that may be off the beaten path. With 8.7 inches of ground clearance you can easily get to your destination, or take a fun detour down a forest path.

Subaru Forester
Interior Features
Driver-Assist Technology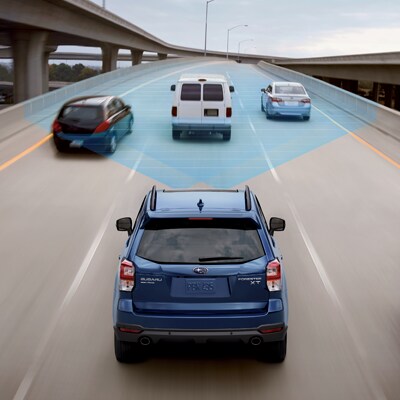 Standard Safety Technology Keeps You Safe!
Safety is extremely important, especially when you are behind the wheel. That is why the Subaru Forester is loaded with cutting-edge safety features, including Standard EyeSight Driver Assist technology. This includes features like Lane Keep Assist, Automatic Pre-Collision Braking alongside optimized cruise control and much more!
Comfort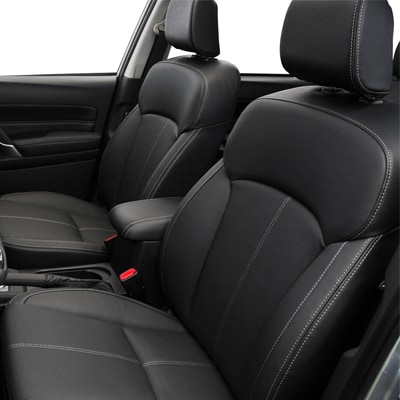 More Than Enough Space for Companions
The Subaru Forester was designed to make travel more comfortable and enjoyable. Whether you're driving alone or with friends, you will always have plenty of interior space. That's because the Subaru Forester can seat up to five people and has 111.9 cubic feet of passenger volume!
Spend Less at Subaru of Utica with Subaru Forester Specials
Having a family puts a unique spin on car shopping in Yorkville, NY. Your focus is more on the space and versatility of the cabin and how comfortable and safe your family will be when commuting around Yorkville. In the Subaru lineup, one family-oriented SUV is the compact Subaru Forester. This vehicle combines everything your family needs with everything Subaru has to offer - including off-roading capability, efficient performance, and trustworthy longevity. If you know the Forester is the right fit for your family, find out which finance or lease special will give you the right amount of savings.
Unleash Ultimate Savings on the New Subaru Forester
At Subaru of Utica, serving Herkimer, we want our Subaru Forester shoppers to have an outlet for greater SUV savings. That's why we've assembled a list of all our Subaru Forester offers that could apply whether you're signing a lease or taking out an auto loan. To save you hours at your Yorkville Subaru dealership, you can spend time looking at Subaru Forester specials at your house or while you're out and about near New Hartford, NY. Getting your family the gift of a new Subaru SUV has never been so affordable thanks to these vehicle offers.
Submit Your Subaru Forester Finance Application Today
Every new Subaru Forester that we have for sale at our Subaru dealership will be present online. You can compare trim packages and check out the latest features before meeting with our sales team for your test drive in Yorkville, NY. You can also familiarize yourself with finance and lease offers that will reduce the price of your compact Subaru SUV. When you've spotted a Subaru special, kickstart Subaru Forester financing officially. You can do this by applying for financing in our digital finance center.
Browsing Subaru Forester specials and inventory down the street in Whitesboro will make your first visit to Subaru of Utica shorter and more productive. Submit your Subaru finance application before scheduling an appointment today.
Subaru Forester: Find the Outdoors Again
Why do so many families, professionals and students from in and around the Central New York areas of Little Falls, Utica, Rome, Whitesboro, New Hartford and Hermiker choose the Subaru Forester? Because it can go anywhere, and do anything thanks to optimal MPG, an acclaimed reputation for safety and Subaru Symmetrical All-Wheel Drive. You can even choose from an array of interior comforts that will make your Subaru rival many luxury crossovers.
Looking for a vehicle that can power down the highway and over snowdrifts with equal zeal? Forester's unique Subaru Boxer engine has pistons that move side to side, cancelling out each other's vibrations so it can run smoother and more efficiently. This horizontal layout also offers better balance while delivering a maximum transfer of power. What else would you expect from 40 years of driving heritage?
Thanks to an available Direct Injection Turbocharged Subaru Boxer engine, your Forester now gives you a whopping 250-horsepower underfoot while maintaining the efficiency you prize. In fact, the all-new Subaru Forester's 27-MPG highway ranks among the best in its class. No matter what type of adventure is your preference, the latest Subaru Forester is ready. Choose the optional tow package and give yourself 1,500-pounds of towing power -ideal for small watercraft, the family jet ski or your camper.
Plus tax, title & license with approved credit. Doc fee $175.00 not included in price.
How Can We Help?
* Indicates a required field